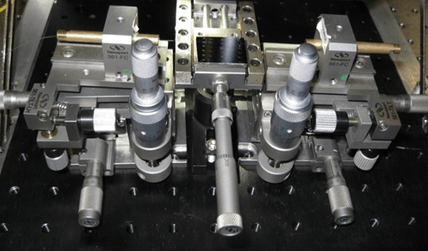 High Performance (Navigation Grade)
No Sensitivity to Acceleration
A Simple, Light, Low cost, Low power, High Performance fully integrated Optical Chip for Motion Sensing
Founded in 2015, One Silicon Chip Photonics (OSCP) is a fabless Canadian based integrated optics sensor company providing inertial navigation sensors for autonomous vehicles .
We produce simple, light, low cost, low power, high performance Micro-Opto-Electro-Mechanical Systems (MOEMS) components and integrate them on Silicon-On-Insulator (SOI) substrate to create various types of sensors for different applications.
Based on our recent patented model, our current activity is to design and manufacture a range of proprietary, high performance integrated optical motion sensors for self-driving car and drone markets. We use integrated micro-optics technology to measure acceleration or rotation of an object.